Congratulations, doctors and me–it's a bouncing baby Phil!
I'm delighted to say that, in the last few days, there has been growing evidence that Phil II is starting to wake up and kick into gear.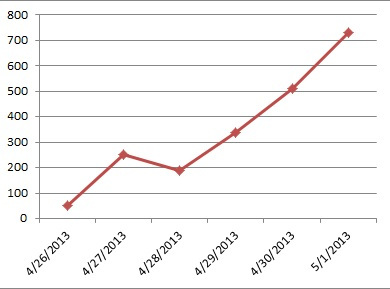 My immune system is still quite weak–the [neutro]Phils, or first line of defense against infection, are still less than half the normal range of 1500 to 7800 per cubic millimeter. The rest of my white count, which has not been stimulated by shots like Phil has, is functionally nonexistent. But all this is a heck of a lot better than the "less than 50" reading (which is the lowest reading available) I'd been getting for about two weeks, and it means that the donated marrow is probably waking up (testing in a couple weeks will show how much of the marrow is original flavor, and how much is the grafted donation).
I still have to wash my hands a lot, but the doctors have already let me off several of the precautionary medications (antifungal, antibiotic) that they had me on while I had little immune system. So long, Polly!
All blog content copyright © 2012-2014 E. Palmberg. Guaranteed 100% brave and freaking noble.