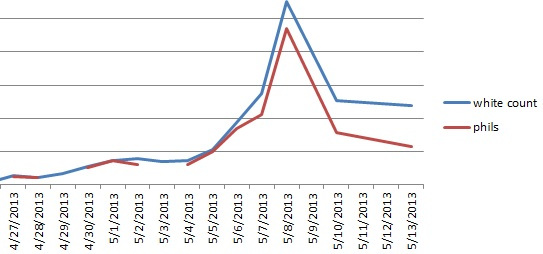 My white counts are not as such rock-star levels now that they stopped the white-count-boosting drug and started me on the suppress-your-immune-system-a-little-but-prevent-a-popular-kind-of-pneumonia antibiotic. They're at a little over half normal levels, in fact.
But hey, my platelets are higher than they were since I was diagnosed with MDS (in fact, higher than they were several months before that). So I'm way less fragile that way! And I can hope that the platelet count indicates it's donor marrow at work in there (since my own marrow had not exactly been shining in the platelet department). We'll find out the results of that test Friday.
All blog content copyright © 2012-2014 E. Palmberg. Guaranteed 100% brave and freaking noble.